Green Valley Agricultural, Inc. was originated in 1989 by a father and a son farm operation known as Golden Grain Farms and John Christian, an agronomy sales person who specialized in crop production. All three men were from the Southwestern Grand Rapids, Michigan area. They bought a small retail operation in the Caledonia countryside known as "Connors Farm Supply". The farmers involved grew corn, soybeans and wheat on over 4,000 acres in this same area.

In 1995, Green Valley's Office Manager, Mark Edema became involved as a partner. In 2001 John Christian and Mark Edema, the minority partners purchased the ownership of the farming partners. However, the influence from our farming partners continues to influence our company in many ways. Our farming partners desired that we sell the very best products available to farmers. They also demanded that we do everything that we could to help farmers be very efficient at planting and harvesting their crops. These criteria have become cornerstones for our business efforts. We must have the best interest of the customer in mind!

Other experiences that were learned on the "farm" proved to be a natural learning environment for products and information to be shared with area growers. The most important lesson that we learned is the importance of prompt courteous service to the grower. Since 1989 Green Valley has become the preferred fertilizer supplier for this area's vegetable industry and works closely with the area's finest row crop and fruit growers as well. The farming partners have also grown and have diversified their business greatly in Southwest Michigan.

Green Valley has been very fortunate in that it has been able to maintain a steady level of growth throughout its history. Green Valley specializes in customizing its service to an individual grower's needs. We strive to serve our clients in such a way to make them as productive as possible.

Since our inception, Green Valley has proven it's commitment to agricultural production. Green Valley services its clients with the best Custom Application Personnel and Equipment available. Green Valley has also invested heavily in assets to support farmers in Southwest Michigan. Green Valley now operates retail farm service centers in Caledonia, Hamilton, Bangor and West Olive. Green Valley is positioned to provide the best customer service in West Central Michigan and has capabilities to continually serve new clients without compromising service quality to existing clients.

Green Valley wishes to acknowledge the support it has received by its long-time friends and clients. We have a very loyal following and we owe much to the farm community in West Central Michigan. This is why we keep pouring our profits back into our business efforts and work to maintain a steady level of growth. We have the very best employees who take their jobs very seriously and the relationship with our clients very personally. We also realize that farmers need us to keep pace with the technology and look to us for knowledge and product selection that will keep them profitable and progressive.

Powered by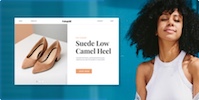 Create your own unique website with customizable templates.